Door Control & More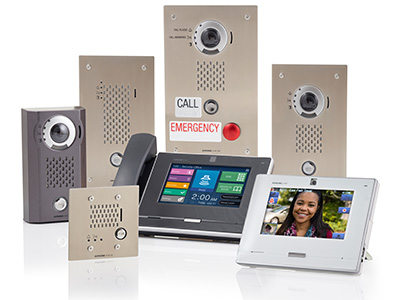 Whether it is audio, video, analog, or digitally networked, A2 Systems can create an intercom system that will allow remote access and visitor identification for buildings of any size. Door release can occur from a central master station, multiple master stations, or even through a telephone call. Door stations can even be recorded through a networked CCTV system if desired. Additional features add integrated access control functionality, including HID card readers, and phone access via NFC or BLE communication protocols.
Access Verification Anywhere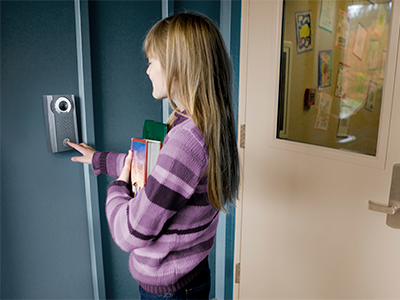 In a high traffic, publicly accessible environments such as delivery zones or guest access gates, it is not always feasible to provide every guest with a temporary fob or badge solution. Video Intercom provides an easy way to control a secured entryway by creating a direct link to the security command center or even cell phone. By better understanding who is accessing any secured areas, you can better guarantee the overall security of your facility.
From a single door station to a thousand, A2 Systems has a comprehensive plan ready for implementation in your environment.
Trusted Hardware Manufacturers